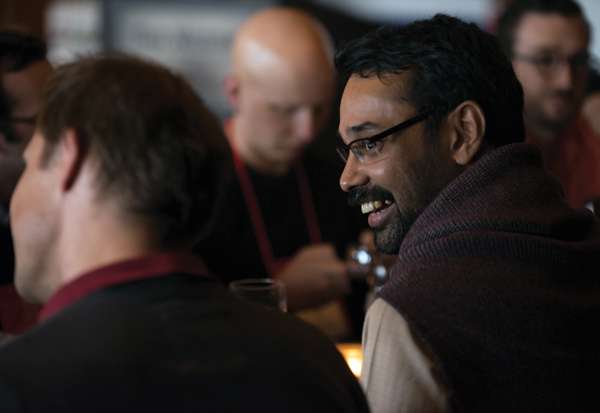 Sponsored: Expansive Networks Empower Early-Career Investigators
A conversation with ALONA FYSHE, Canadian Institute for Advanced Research Azrieli Global Scholar and assistant professor of computer science at the University of Victoria.
---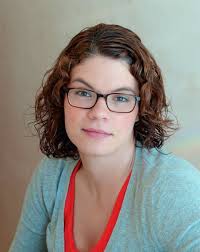 The Canadian Institute for Advanced Research (CIFAR) fuels scientific advances that address broad
research questions and meet complex global challenges. The CIFAR Azrieli Global Scholars Program
recognizes the essential role of early-career investigators in driving research innovation and developing
solutions to these challenges. The programme provides funding and training for emerging scientific
leaders, and connects them with CIFAR's interdisciplinary networks of established researchers. Alona
Fyshe, CIFAR Azrieli Global Scholar, describes how her experience in the programme catalyzed her career.
---
What are your research interests and goals?
I want to improve how computers understand language by studying how humans understand language. When it comes to language comprehension, there's a huge gap between what computers can do and what people can do. Many people are interested in building better learning algorithms. I'm interested in addressing the gap from another perspective. If we study the brain and how the brain represents meaning, can we build better languageunderstanding algorithms? I use machine learning techniques to process brain images that were taken while people were reading. From these I can study how the brain represents information, and how people combine words to build higherorder meaning.
What drew you to the CIFAR Azrieli Global Scholars Program?
Because I straddle two areas — neuroscience and machine learning — I saw there were two programmes where I could fit: the Azrieli Program in Brain, Mind, and Consciousness; and Learning in Machines and Brains. CIFAR is very open to moving between programmes, so though my main association is with the Azrieli Program in Brain, Mind and Consciousness, I attend meetings with both programmes.
How is the programme structured?
Each of the CIFAR programmes has regular meetings, which are very interactive and discussion focussed. I had the opportunity to present at meetings for both programmes I was interested in, and both were receptive to what I'm working on. We also have yearly meetings where all 18 global scholars get together. These meetings have been really amazing because we're all early-career and share the same experiences of trying to build a lab and figure out how to be successful academic researchers.
What resources and opportunities does this programme offer?
There's an amazing set of resources available to us. The CIFAR Azrieli Global Scholars funding is unallocated and less restricted than many other grants. There's also Catalyst Funding for risky projects that may be difficult to fund otherwise, which is only available to people associated with a CIFAR programme. They have leadership training, negotiation assistance, and media training. I also had an assigned mentor, and found that mentorship came from all kinds of people in a very organic way. I had opportunities to go to China, Japan, and Paris. The amount of travelling I've done in the last year has been wonderful to establish connections this early in my career. I presented to a group of scientists at the Learning in Machines and Brains meeting, including one scientist who suggested that I give a talk at conference he was organizing. At that conference, I shared the stage with many leaders in neuroscience, which was amazing and allowed me to get my name out there. That is an opportunity I absolutely would not have had if I hadn't been part of CIFAR.
What makes it unique?
This programme stands apart from others because of the access you have to the phenomenal networks associated with CIFAR. If you look through the fellows for any one of the CIFAR programmes, they are some of the biggest names in their fields. Having the ability to meet these people at this stage in your career is not something you would get from a standard grant or fellowship, and the opportunities available to you are different because of the conferences and workshops you get to attend.
What impact has this programme had on you as an early-career researcher?
Getting this amount of funding early in my career freed up time and allowed me to focus on other things, which really helped. But I think the most important aspect of the programme to me was the opportunities I had to expand my network. It's a snowball effect. You meet one person and they open a door. You meet another person and they open another door. These small opportunities make such a big impact over time. I have already seen its impact on my career.
---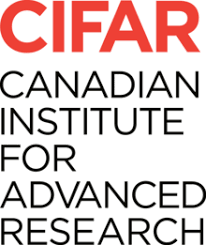 Learn more at: https://www.cifar.ca/research/global-scholars
Also Interesting

Analysis of Nature's 2019 PhD survey for students in Canada

A new analysis of results from Nature's 2019 survey of PhD students has shed new light on Canada, a country that remains a popular destination for students from around the world. The self-selected survey drew responses from 182 students in Canada, out of a total of more than 6,300 responses. Seventy-seven percent of Canadians reported being satisfied with their overall Phd experience, a marked improvement over the 70% rate of satisfaction in the rest of the world. In China, for another comparison, only 55% of students said they were are least somewhat satisfied with their PhD experience. Some students used the survey's comment section to share their optimism and positivity. When asked to describe the state of academia in Canada, one student replied that it is "evolving into the open, collaborative environment that it should be." Another said "I greatly enjoy the academic system and find it extremely intellectually stimulating and exciting." But survey results and free-text comments also point to areas of unease, including worries about job prospects. When asked to name one of the biggest challenges for students in their country, 70% of Canadians chose "finding research careers in academia." In the rest of the world, 58% of respondents shared that concern. Overall, slightly less than half of all Canadians said that academia would be their first choice for a career, compared to 56% for students elsewhere. Many Canadian students feel under-equipped and underprepared to explore the full range of job options. Forty-six percent reported being dissatisfied with career training and advice, putting them about on par with the rest of the world. One Canadian student opined that there was "not enough advice, training, networking or collaborations for [the] non-academic track." Students often count on their supervisors for career advice. But the Nature survey found that the student/mentor relationship can be tricky for students everywhere. Overall, 69% of respondents in Canada said they were satisfied with their relationship with their supervisor, and 23% said they were dissatisfied. One respondent said that "supervisors have too much power with no consequences for abusing that power." In one sign of uneven relationships with mentors, some students felt under-appreciated for their work. "For some reason," one wrote, "PhD students are not seen as proper employees or as individuals of value, despite our work being essential for the research institutes that employ us." For some, the mentor/mentee partnership took much more serious turn. Twenty-nine percent of all respondents said they had experienced bullying during their PhD training. In the rest of the world, it was 21%. When asked to specify the perpetrator, 62% of Canadians and 48% of respondents elsewhere named their supervisor. Along similar lines, 26% of Canadians and 20% of respondents from outside Canada reported being the victim of discrimination. Nearly half (46%) of Canadians who reported discrimination said it was based on gender. In the rest of the world, gender-based discrimination accounted for 38% of all cases. PhD students in Canada clearly have much to say about the opportunities, challenges and room for improvement in the country's academic system. They just needed to be asked.

Sponsored: Shining a light for emerging global talent

A conversation with Alexander Kwarteng, a CIFAR Azrieli Global Scholar and lecturer at the Kwame Nkrumah University of Science and Technology CIFAR brings together nearly 400 researchers from all over the world who drive scientific innovations and make important contributions to society. The CIFAR Azrieli Global Scholars programme benefits early-career investigators by providing mentorship, funding, career development training, and access to a global network of scientists. Alexander Kwarteng uses an interdisciplinary approach to address the challenges associated with neglected tropical diseases. Kwarteng describes how the Global Scholars programme has advanced his career and transformed his perspective. What inspired you to work in Ghana? I have always been fascinated by learning, research, and discovering the full potential of science in developing countries. I am from Ghana, and after I finished my PhD in Germany, I decided to spend some time in remote Ghanaian villages working in public health. It was there that I found my inspiration to work on neglected tropical diseases. While visiting one community, I came across a man whose limbs were swollen and eyes cast to the ground in shame. He suffered from lymphatic filariasis, and as a result, experienced stigma and was banned from village life. At that moment, I decided to devote my life to finding a cure for lymphatic filariasis so I could help people like him and contribute to my country. What is the focus of your research? I have a lab in Ghana with a small team of researchers. We are trying to understand the pathogenesis of lymphatic filariasis in the context of the microbiome's role. Specifically, we investigate whether microbes complicate the disease, or lead to resistance in certain people. We go to communities, recruit patients, and document disease prevalence. We also carry out laboratory analyses to look at which microbes are present and how they might contribute to pathogenesis. How do you incorporate a social perspective into your work? One thing that pushed me into this field of research was my interactions with people in remote communities. While science can contribute to our understanding of disease, we also need to address the stigma, inequality, and injustice that people with disease experience. Combining social aspects with a scientific approach will bring us closer to addressing the challenges associated with lymphatic filariasis. What is unique about the CIFAR Azrieli Global Scholars programme? CIFAR stands out in all respects. CIFAR is comprised of renowned, experienced scientists from diverse backgrounds. As a young researcher, being among these individuals is fantastic because you get feedback on experimental design, grant writing, career development, and mentorship. These resources are always available for Global Scholars. We also engage in workshops, attend conferences, and travel to many parts of the world. It's all part of the programme's commitment to our career development. They make sure that we are transformed as Global Scholars and represent CIFAR to the fullest wherever we go. How has it enhanced your career? One of the great benefits of the programme for me, and many other scholars, is the opportunity for collaboration. I have been introduced to the world's most outstanding researchers. That opportunity is invaluable. Funding is also important because without it I wouldn't have been able to do some of the research I am undertaking in rural communities in Ghana. Mentorship and career development are key as well. They have a brilliant mentoring and advising team, which is very important for me, particularly coming from a developing country. The programme offers us opportunities to develop leadership skills so that we can mentor others. This support has enabled me to recruit young scientists and become a better mentor for my lab. CIFAR has not only had a direct impact on my life, but on their lives as well. What impact has this programme had on you? I feel so proud to be a Global Scholar. It strengthens my passion for science and drive to make new discoveries. It affects the way I do research and puts me on a platform to be more competitive for grants, fellowships, and other opportunities. I truly believe that this programme can change a person. It changed my perspective on life and on science, right in my home in Ghana. Any advice for other early-career scientists? No matter where you come from or what your background is, CIFAR will have something for you, particularly when you have the potential to impact life and society. CIFAR is taking the lead by bringing global talent together and highlighting people who have the opportunity and ability to shine in their communities. For more information please visit www.cifar.ca/global-scholars-2019

Finding Job Satisfaction in Technology Transfer

As a business development officer at STEMCELL Technologies in Vancouver, Canada, Ben Thiede evaluates new technologies and negotiates deals that bring scientific advances to market. He describes his move from graduate studies toward law and into his current position. What do you do? It's a very diverse role; I'm writing and drafting a lot of agreements – like license agreements and supply agreements. I'm helping the company evaluate the patents we have; I'm evaluating technologies that other companies are bringing to us. I'm always scouring publications; I have Google Alerts set for certain types of technologies. I feel that I am reading more scientific journals than when I was in grad school. What appealed to you about careers that did not involve lab work? I wanted a career where you could get paid for your efforts. I was disheartened with science. I was in a position where you could be chasing so many hypotheses, and you could lose a whole lot of work if they didn't pan out. Why did you go to graduate school? I'm the first scientist in my family. I got interested in stem cells because I was living in Wisconsin, where Jamie Thomson was becoming very well known for being the first to isolate human embryonic stem (hES) cells. I worked in his lab as an undergraduate at the University of Wisconsin, Madison; then I worked as a research assistant differentiating hES cells into neurons. I decided to go to graduate school in neuroscience. I went to visit the University of Virginia after Madison had had the biggest snowfall in history; it was 75 degrees and sunny, and it had a good neuroscience program. I wanted to stay with differentiating stem cells and studied a sensory cell in the inner ear. And you also worked as an intern at the University of Virginia Patent Foundation. I did it during the day, about 10 to 15 hours on average per week. At night I studied for the patent bar to be a patent agent, which means you can write patents and prosecute them. It's very helpful knowledge for tech transfer. My PhD advisor was fine with it, as long as I got my research done. What did you do next? When I was in tech transfer, my goal was to go to law school; I applied to several law schools and got accepted, even a full ride to one school. But I wasn't quite certain that I wanted to do law school, and I'd heard that law school was something you needed to be 100% certain about. Then I got a job offer from Texas A&M University. The law school let me defer for a year, and so I went to Texas to be a tech transfer agent. I came to the realization that the marriage of business, science and law within tech transfer was perfect for me, and I didn't think that a law degree would add anything to what I wanted to do. How did you find your current job? When I was at Texas A&M, my wife and I had thrown around the idea, 'let's live internationally.' Then I came across an opportunity at a company in Canada called STEMCELL Technologies. The job description said how beautiful Vancouver is, how close to the beach and the mountains. I thought 'this opportunity is kind of like tech transfer, but it's from the other end.' And it was in stem cells. I called my wife and said 'I know you want to live internationally, does Canada count?' What are your days like? When I go into work, I have a list of ten things I want to get done and 30 things come up that I wasn't expecting. I never know who I'm going to interact with. In science I was very independent and relying on my own creativity a lot, and now I feel a greater sense of the whole; I'm part of an organization now. Any final thoughts? It would have been hard to break into the field without any experience. I don't know if I would be here if I hadn't done my internship, and I got my internship by talking to the person who was fitting my suit [and whose son-in-law worked in a patent office]. Sometimes people who do science have a hard time with small talk and learning to communicate their interests, but that's one of the skills people need to learn. I've had these opportunities because I've worked hard to show that I'm worth taking a risk on. To see more of this interview, click here.