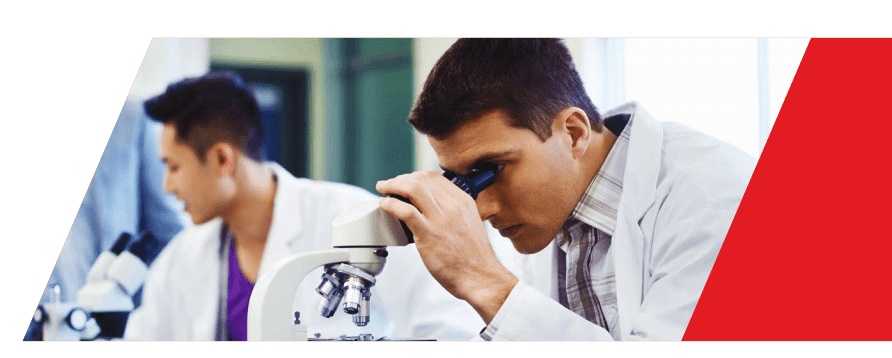 How to make undergraduate research worthwhile
Practices might differ from country to country, but undergraduate students can be better served in research, says Shaun Khoo.
One of the things that excited me about taking up a Canadian postdoctoral position was that, for the first time, I would get a chance to work with and mentor enthusiastic undergraduate researchers. I looked forward to the chance to gain mentorship skills while helping out future scientists, and maybe, eventually, freeing up some of my own time.
As an Australian, I had never been pressured to volunteer in a lab — most Australian students don't do any undergraduate research unless they enroll in an extra honours year, because the law prohibits unpaid student placements that are not a course requirement. This hasn't held back overall research productivity in Australia, but it is a stark contrast to the North American environment, where many undergraduates feel pressure to get research experience as soon as they begin university. Most graduate medical students, for example, have previous research experience, and North American graduate schools have come to expect this from applicants. In Canada, nearly 90% of graduate medical students have past research experience1.
Numerous articles extol2,3,4 the virtues of undergraduate research experience, but, unfortunately, evidence supporting the benefits of undergraduate research is limited. Most studies on the topic rely exclusively on self-reports that are corroborated less than 10% of the time by studies using more-direct measurements. For example, surveys find that undergraduate student researchers say that they have developed data-analysis skills — something that would normally involve lots of practical work — yet, when interviewed, most of them admit to never having done any data analysis.
Like many postdoctoral researchers and graduate students, I spend most of my time with undergraduate students working on technical skills that they might need to work in the lab, but that don't necessarily improve their conceptual understanding. For example, if I teach a student how to use a cryostat, they might become proficient in slicing brains, but they won't necessarily learn how synaptic transmission works. Even if we manage to instil excitement for the intricacies of research in our undergraduate students, it's hard to avoid the conclusion that for the vast majority that continue in academic research, there will be no permanent jobs — we might just be saddling our undergraduates with unrealistic expectations.
So how do we avoid wasting our time as mentors and our students' time as learners and researchers? Here are my suggestions.
Consider long-term goals. Undergraduate students should reflect on how their research experiences will prepare them for professional success. Should they be aiming for research experiences that are based on their courses, because it will better improve their understanding of scientific concepts? Will a given opportunity help them to reach their career goals by getting into a professional graduate programme? Can they commit to staying with a research programme long enough to become effective and potentially be a co-author?
Acknowledge and offset opportunity cost. Undergraduate research requires significant time investments from both students and research supervisors. Undertaking such research might mean forgoing paid employment or other experiences, such as student societies, sport, performing arts or campus journalism and politics. Mentors can help undergraduate students by facilitating summer-scholarship applications or finding ways for students to get course credit for their work.
Train for diverse careers. Most undergraduate students will pursue non-research careers or join professional graduate programmes. Those who try to continue in academia will eventually face a bleak post-PhD academic job market. Just as PhD students need preparation for a wide range of careers, so do undergraduate students need to build a transferable skill set. Mentors can encourage undergraduate students to build communication skills by, for example, encouraging them to present in lab meetings, or facilitating teamwork by having groups of undergraduate students complete a project together.
Improve undergraduate research experiences. There's limited non-anecdotal evidence that undergraduate research improves a given lab's research productivity, or even student learning, but such research isn't necessarily a waste of time. Before undergraduate students pad their CVs with research experience, they should reflect on what they will achieve by conducting research, and they should seek out meaningful projects to work on and develop relevant skills for their future career.
For mentors, we have an obligation to consider the career development of undergraduate students and, for the sake of our publication records, we should aim to work with students who can commit at least a year to our projects. And, as much as possible, we should try to take the pressure off undergraduate students to do research, so that it can be an enjoyable learning experience rather than a box they need to check.
doi: 10.1038/d41586-018-07427-5
This is an article from the Nature Careers Community, a place for Nature readers to share their professional experiences and advice. Guest posts are encouraged. You can get in touch with the editor at naturejobseditor@nature.com.
References
1.

Klowak, J., Elsharawi, R., Whyte, R., Costa, A. & Riva, J. Can. Med. Educ. J. 9, e4–e13 (2018).

2.

Smaglik, P. Nature 518, 127–128 (2015).

3.

Ankrum, J. Nature https://doi.org/10.1038/d41586-018-05823-5 (2018).

4.

Trant, J. Nature 560, 307 (2018).
Also Interesting

Science PhDs lead to enjoyable jobs

A science doctorate has high value in the UK and Canadian job markets. As universities around the world award science PhDs at an ever-increasing rate, some doctoral students might wonder whether the degree is still worth all the time, effort and sacrifice. But two recent projects tracking the journeys of PhD holders in the United Kingdom and Canada offer reason for optimism: graduates in the sciences and other fields are highly employable, even if they don't always end up where they expected. "There's a lot of pessimism about an oversupply of PhDs," says Sally Hancock, an education researcher at the University of York, UK, who led the study in her nation — one of only a few of its kind worldwide. "These data can help demystify what happens next." Using information collected by the UK Higher Education Statistics Agency, Hancock analysed the job outcomes of more than 4,700 people throughout the United Kingdom who graduated with a PhD in either the 2008–09 or 2010–11 academic years. All respondents were surveyed 3.5 years after graduation. Hancock's analysis, funded by the UK Society for Research into Higher Education and yet to be published, suggests that around 2% of graduates across all fields were unemployed, and nearly 80% had full-time jobs. Close to 10% worked part-time. The rest were mostly pursuing further studies or doing volunteer work. Nearly 30% of those with full- or part-time jobs ended up in academia. Of those, about 70% worked as teaching professionals and 30% were university researchers. Around 20% worked in industry, often as researchers or managers. Another 20% held medical jobs, including as practitioners and medical scientists. PhD holders, at least in the United Kingdom, are hardly on the poverty line, says Janet Metcalfe, head of Vitae, a non-profit science-career advocacy organization in Cambridge, UK. "It's been like that since the 1970s," Metcalfe says. "They've always been highly employable. They've always had a premium over those who hold master's and undergraduate degrees." Previous Vitae surveys, Metcalfe notes, have found that roughly 80% of postdocs want to remain in academia — many more than actually do so (see Nature 550, 549–552; 2017). "There's a complete mismatch between career aspirations and the potential for getting academic positions," she says. Although many people with PhDs end up changing course from their original career plan, that hasn't drastically eroded career satisfaction: more than 95% of respondents across all sectors in Hancock's analysis said that they were at least somewhat satisfied with their careers, including 48% who said they were very satisfied. "Satisfaction doesn't vary much by sector," Hancock says. "Even if it's not what they expected, the outcomes are OK." Hancock's analysis revealed some disparities in salaries. Those reported for graduates in academia (a yearly median of £37,000, or US$51,000) were higher than those in industry (£36,000 for men; £34,000 for women). Women in the biological sciences reported earning a median of £35,000 per year compared with £36,000 for men. The gender gap was slightly larger in the physical sciences and engineering, where women reported a median salary of £34,000 and men £36,000. The biggest gap was in the biomedical sciences, where women reported an annual salary of £36,000, whereas men earned £45,000. "There are persistent and stubborn gender differences," Hancock says, but she adds that the data offer no clues about the root cause of the pay disparities. Metcalfe says that the data do not make it clear whether UK female scientists are getting short-changed. She notes that the survey used salary ranges, not exact salaries, and that the relatively small number of people surveyed in the biomedical sciences — fewer than 600 — makes the figures sensitive to outliers. In Canada, the 10,000 PhDs Project at the University of Toronto (UT), led by biochemist Reinhart Reithmeier, also found encouraging results. The project tracked outcomes for all PhD holders who received a doctoral degree from UT between 2000 and 2015. Through online searches, project researchers verified job titles for 9,583 PhD holders, or 88% of all graduates. The study has no data for the remaining 12%, but Reithmeier notes that in the 2016 census, the unemployment rate for all PhD graduates in Canada was 5.1%. Science doctoral degrees led to a wide array of positions in Canada. About 23% of respondents have tenure or tenure-track positions, and just over half work in any type of academic position, including as administrators. Nearly 30% are in industry, and others work for the federal or provincial governments, charities or entrepreneurial businesses. The unusually large percentage of graduates in academia might be a local phenomenon, says Joshua Barker, dean of UT's School of Graduate Studies. "We know that a lot of our graduates like to stay in the region," he says. The report found that the city's two largest universities — UT and York University — employed nearly 1,200 UT graduates between them. The study shows that PhD holders landed a variety of positions in industry. Nearly 60% of life-sciences graduates now working in the private sector ended up in biotechnology or pharmaceutical jobs. But 13% of all physical-sciences PhDs in the private sector work in banking, finance or investments — sectors that increasingly need specialists who can manage big data (see Nature 548, 613–614; 2017). "These niches probably didn't exist 15 years ago," says Reithmeier. The UT findings were largely consistent with a survey from the University of British Columbia in Vancouver done in 2016, which tracked graduates who had earned PhDs from 2005 to 2013. Just over half of those graduates had positions in academia; of those, nearly 15% had postdoctoral fellowships. More than 91% of survey respondents said that they felt as if they were on the right career path, but some reported that they felt overqualified, unable to find work that was relevant to their doctoral degree. "I don't want to ignore those who are struggling and unhappy," says Susan Porter, the university's dean and vice-provost of graduate and postdoctoral studies. "Some feel that they were fed a line." The main takeaway, Metcalfe says, is that PhD recipients should feel confident in their career potential, especially if they are willing to look beyond universities. "All of our language in academia encourages researchers to be academics," she says. "The challenge is getting over this psychological barrier to help researchers look more widely in terms of employment. There are some great jobs out there." Nature 555, 277 (2018) doi: 10.1038/d41586-018-02696-6 Image adapted from Getty

Canadian science wins billions in new budget

Canadian Prime Minister Justin Trudeau's administration released its 2018 budget on 27 February and scientists couldn't be happier. It includes almost Can$4 billion (US$3.1 billion) in new funding for science over the next five years, a significant portion of which will go to the country's three granting councils. This is in contrast to the Can$1 billion in new science funding contained in last year's budget — almost none of which went to basic research. The latest budget is "the single largest investment in investigator-led fundamental research in Canadian history," said finance minister Bill Morneau in remarks to legislators on 27 February. The Natural Sciences and Engineering Research Council and the Canadian Institutes of Health Research will each receive Can$354.7 million, while the Social Sciences and Humanities Research Council will get Can$215.5 million. All three councils will share another Can$275 million to support research that is "international, interdisciplinary, fast-breaking and higher-risk". Much of this money will be reserved for early and mid-career researchers. The councils didn't receive any new funding in 2017, and have only gotten tens of millions of new money in past years. Scientists had been lobbying Trudeau's middle-left Liberal government hard for an unrestricted boost to granting-council budgets, as opposed to funding earmarked for specific research projects, which has been a hallmark of previous years. The move follows recommendations from last year's Fundamental Science Review, a report by an expert panel led by former University of Toronto president David Naylor. He was "relieved and pleased" with this "historic recalibration" in science funding. "They seem to have read the report more carefully than most governments," he says. On the right track The budget doesn't provide the huge boost of more than Can$1 billion a year for the granting councils that Naylor's report recommended. But it sets the right trajectory and shows that the government listened to scientists and took Naylor's review seriously, says Jim Woodgett, director of research at the University of Toronto's Lunenfeld-Tanenbaum Research Institute. "It falls short but it doesn't preclude adding to it going forward," he says. "Scientists should be sleeping well tonight in Canada." Others were equally pleased with the result. "The government went further towards meeting the recommendations of the Naylor report than anyone expected," says Alan Bernstein, chief executive of the Canadian Institute for Advanced Research in Toronto. The budget includes Can$763 million for the Canada Foundation for Innovation (CFI), which funds research infrastructure. The government has also pledged to make this funding permanent — in line with the Fundamental Science Review — with an annual budget of Can$462 million by 2023. Until now, the CFI was funded only in ad hoc chunks every few years. Early-career researchers got a boost, in the form of an extra Can$210 million over five years for the Canada Research Chairs programme. The programme supports scientists at universities across the country, and the money is reserved for young researchers. In fact, the "running theme" of the 2018 budget seemed to be focused on early career researchers, says Tina Gruosso, vice president of communications for Science & Policy Exchange, a Montreal-based campaign group run by graduate students and post-doctoral fellows. "We were really happy to see significant steps in the right direction." The budget still includes funding for some independent research organisations: the Institute of Quantum Computing, for example, will receive Can$15 million over three years. But it also states that the government will consider a peer-review approach to determining how to allocate such funding in the future — another recommendation from Naylor's report. "It's wonky, but really important," says Katie Gibbs, executive director of the science campaign group Evidence for Democracy in Ottawa. "It will change how funds are dished out in the future." Listening to the community But scientists didn't get everything they wanted. There was no mention of renewed funding for the Climate Change and Atmospheric Research programme, which is set to end this year. Without an influx of cash, several of the programme's research stations in the high Arctic will have to shut down. Only one station, the Polar Environment Atmospheric Research Laboratory (PEARL), received money to keep going until 2019 when the government provided Can$1.6 million last November. Matt Jeneroux, the shadow science minister from the opposition Conservative party, says that the budget leaves many questions unanswered. They include the future of specific projects — including PEARL — and long-term support, beyond the next five years, for the granting councils. "There's lots of colourful language, but I'm not sure what it means when the rubber hits the road," he says. Despite that, Gibbs says this budget is a testament to the campaign waged by Canadian researchers over the past year to ensure that the government took the recommendations in the Fundamental Science Review seriously. "It really shows the government spent the last year listening to the community," she says. Nature 555, 153 (2018) doi: 10.1038/d41586-018-02529-6

Finding Job Satisfaction in Technology Transfer

As a business development officer at STEMCELL Technologies in Vancouver, Canada, Ben Thiede evaluates new technologies and negotiates deals that bring scientific advances to market. He describes his move from graduate studies toward law and into his current position. What do you do? It's a very diverse role; I'm writing and drafting a lot of agreements – like license agreements and supply agreements. I'm helping the company evaluate the patents we have; I'm evaluating technologies that other companies are bringing to us. I'm always scouring publications; I have Google Alerts set for certain types of technologies. I feel that I am reading more scientific journals than when I was in grad school. What appealed to you about careers that did not involve lab work? I wanted a career where you could get paid for your efforts. I was disheartened with science. I was in a position where you could be chasing so many hypotheses, and you could lose a whole lot of work if they didn't pan out. Why did you go to graduate school? I'm the first scientist in my family. I got interested in stem cells because I was living in Wisconsin, where Jamie Thomson was becoming very well known for being the first to isolate human embryonic stem (hES) cells. I worked in his lab as an undergraduate at the University of Wisconsin, Madison; then I worked as a research assistant differentiating hES cells into neurons. I decided to go to graduate school in neuroscience. I went to visit the University of Virginia after Madison had had the biggest snowfall in history; it was 75 degrees and sunny, and it had a good neuroscience program. I wanted to stay with differentiating stem cells and studied a sensory cell in the inner ear. And you also worked as an intern at the University of Virginia Patent Foundation. I did it during the day, about 10 to 15 hours on average per week. At night I studied for the patent bar to be a patent agent, which means you can write patents and prosecute them. It's very helpful knowledge for tech transfer. My PhD advisor was fine with it, as long as I got my research done. What did you do next? When I was in tech transfer, my goal was to go to law school; I applied to several law schools and got accepted, even a full ride to one school. But I wasn't quite certain that I wanted to do law school, and I'd heard that law school was something you needed to be 100% certain about. Then I got a job offer from Texas A&M University. The law school let me defer for a year, and so I went to Texas to be a tech transfer agent. I came to the realization that the marriage of business, science and law within tech transfer was perfect for me, and I didn't think that a law degree would add anything to what I wanted to do. How did you find your current job? When I was at Texas A&M, my wife and I had thrown around the idea, 'let's live internationally.' Then I came across an opportunity at a company in Canada called STEMCELL Technologies. The job description said how beautiful Vancouver is, how close to the beach and the mountains. I thought 'this opportunity is kind of like tech transfer, but it's from the other end.' And it was in stem cells. I called my wife and said 'I know you want to live internationally, does Canada count?' What are your days like? When I go into work, I have a list of ten things I want to get done and 30 things come up that I wasn't expecting. I never know who I'm going to interact with. In science I was very independent and relying on my own creativity a lot, and now I feel a greater sense of the whole; I'm part of an organization now. Any final thoughts? It would have been hard to break into the field without any experience. I don't know if I would be here if I hadn't done my internship, and I got my internship by talking to the person who was fitting my suit [and whose son-in-law worked in a patent office]. Sometimes people who do science have a hard time with small talk and learning to communicate their interests, but that's one of the skills people need to learn. I've had these opportunities because I've worked hard to show that I'm worth taking a risk on. To see more of this interview, click here.